We have decided to do a sneak peak on what will you see in Space Age when it will be released.
Although we are not pushing Space Age at all  (because most of the players don't even reach Information Age, thus we are focused on more quest locations right now), maybe some people would find it interesting to see how some of the buildings will look like:
1) Nexus
This is the main building of that age, aka Chieftain Hut of the Space Age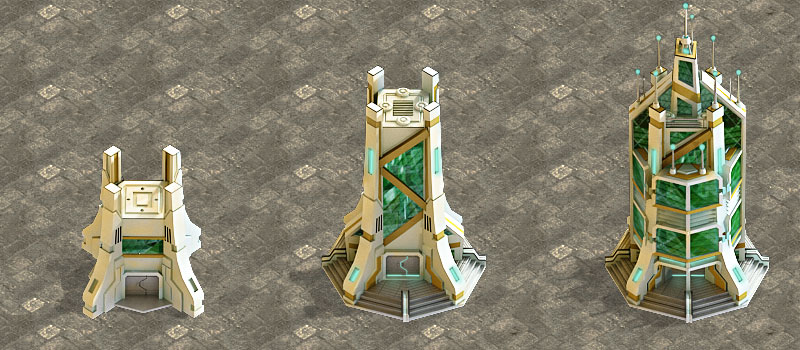 2) Cellulose Generator
This is your main source of Lumber - upgraded from Joinery Company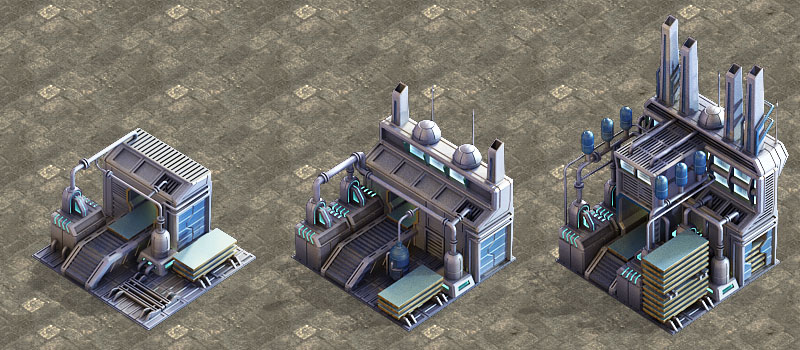 3) Wind Power Station
If your town is close to the mountains, you will be able to build this and get your free Energy source that requires no globals or burning basic resources.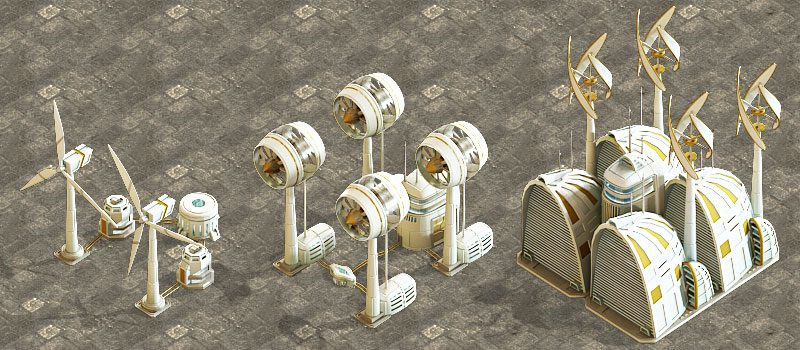 What do you think about those buildings?