Like most of us I was having difficulty understanding what to do with the tile puzzle. But thanks to Norm, that took the time to assist me, I now understand and want to help others understand. I also want to thank Tuey for playing along so we can have these pictures.
First take out of your head everything perfecto said...He talks but says nothing. He is the reason you are confused!!. forget rotational, symetrical and everything else he said. Like Einstein said "if you can't explain it simply, you don't understand it well enough :)
So lets look at the puzzle ....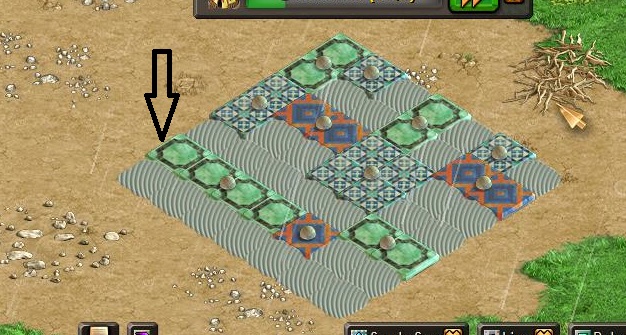 the arrow marks the beginning point. Why there? Because it was the easiest spot I saw :) Now, all we have to do is look at the tiles  and figure out where can we add tiles on opposite sides. So if we add tiles on the right side we need to be able to add the same tiles on the left side. Same principle for up and down. Also if a group of tiles is on a border, then you can't add tiles on the opposite side, since there's no space to add past the border. There can be a single tile with no other adjacent tiles in the puzzle..hope It makes sense.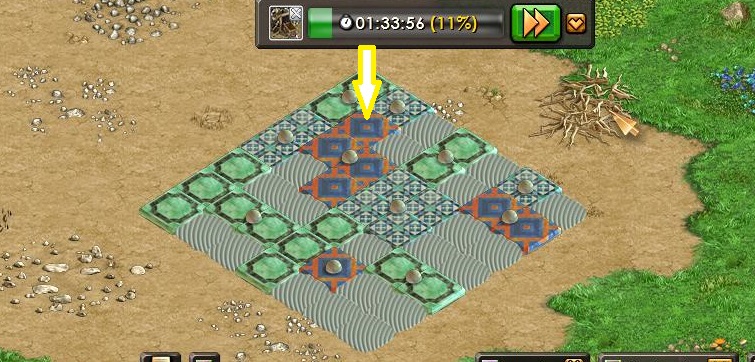 as you see above we added on either side of the green. You can also see where we added tiles on the right side...sorry Tuey can be impatient so we missed a pic :)  Now we can do the other side of the red with diaminds to mimick this side . Above is how it looks 
 Now  to decide where to go next...where do you think it would be an easy choice?    here is where we decided to go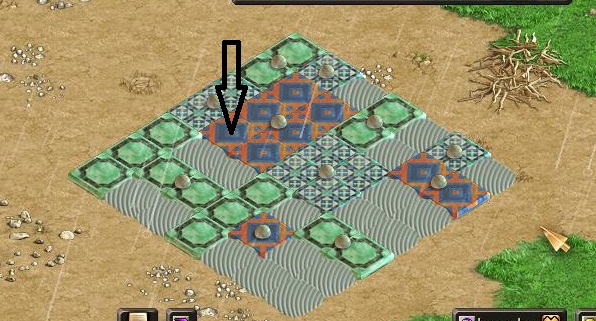 Here is where the round knobs come in handy, They are located in the center of your shape, therefore, what ever is on the right side or the top, must be on the left side or the bottom of the knob.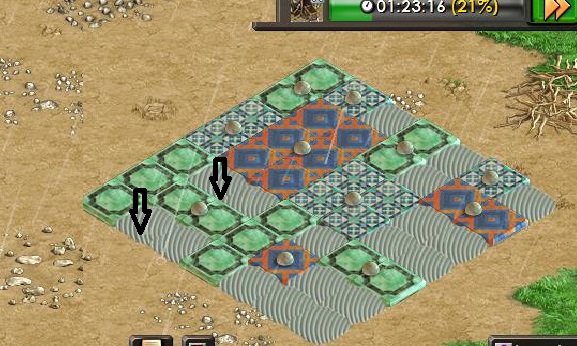 This picture displays our next target. It couldn't be blue, since we couldn't add blue on the opposite side. For the same reason it couldn't be red, therefore green it is. This also shows an example of a single tile.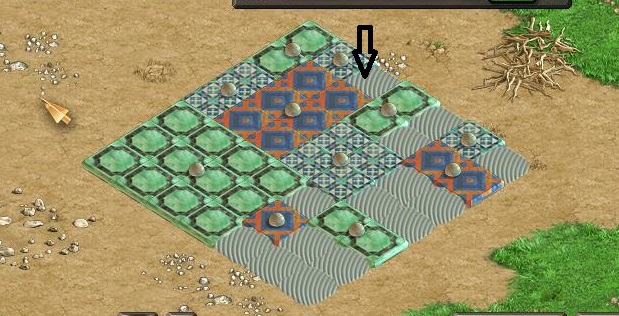 This is how it looks...sorry for that black line. Now looking at the same picture, try to figure out what color tile goes there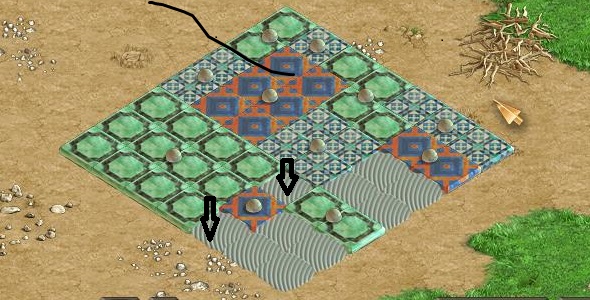 I hope you played along and picked the correct color. Final spaces, just remember the placement of the knob and you will know what to do.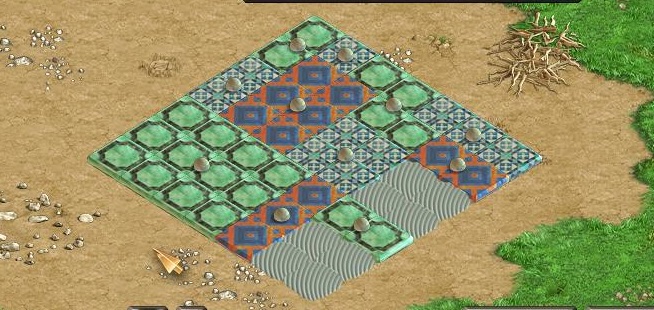 All done :)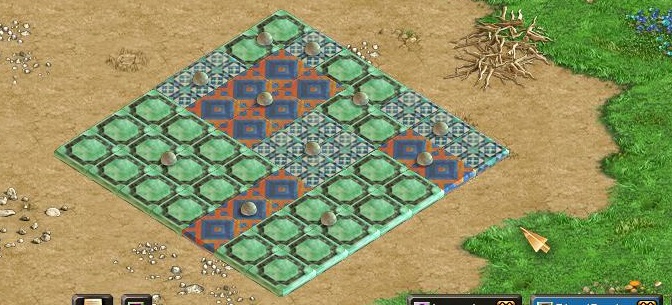 It really wasn't that hard, I'm sure as it gets bigger the difficulty will also increase. We just needed simple instructions. I have never done anything like this before, I hope it can help others understand this darn puzzle, have FUN :)