This post created by ignored player and thus hidden. Double click to show.
Contents
Fact Sheet
Developer: Enkord; Based in Kyiv, Ukraine
Release Date: TBD, in development for over 5 years, currently in alpha state
Platforms: Windows PC only for now
Genre: Client-based MMO, Strategy, RPG, Adventure, Puzzle.
Website: TotemTribe.com
Price: F2P
Availability: Digital Download on official website
Download Link: http://www.totemtribe.com/good/download-totem/
File Size: ~1.5 GB
DLC Content: Free updates
ESRB: Not rated
Press Contact: press@enkord.com
Description
Totem Tribe II: Jotun is a full-fledged client-based 4X MMO strategy uniquely blended with numerous unexpected genres like RPG, adventure, puzzle, and even hidden object seeking!

Reincarnate yourself as a mysterious hero summoned from another time on the distant planet of Teya. Confront the tyrannous God-Emperors and discover the lurking threat to humanity's very existence.

Your heroic journey begins with a primitive tribe making their first village in the Stone Age. Through research and development, you'll advance through the ages: Classical, Medieval, Renaissance, Industrialization and finally Space Age! It is quite possible to see primitive tribesmen throwing stones at flying saucers!

Totem Tribe II: Jotun is such a multi-faceted game that appeals to seemingly opposite types of players from hardcore 4X strategy veterans willing to challenge themselves against thousands of other players, to casual strategy enthusiasts; to adventure and RPG aficionados who enjoy non-linear stories, exploration, and mysteries.
Features
Strategy Features

Elaborated with different , topography, and global resources.
Explorable and deeply customizable .
170 span 9 and significantly transform the game as you progress from into the future.
Almost 200 with ~10 distinct each - resulting in more than two thousands hand-created - the highest number in any strategy game!
Dozens of unit types result in tactical battles where unit composition matters as much as army size.
Wide range of politics for both casual and hardcore players. Everyone can find a way to enjoy MMO aspect in their own way.

RPG Features

6 main hero attributes, dozens of perks and infinite amount of gear with generated stats.
Old-school, with characters where your answers can make or break things. Hero stats affect conversations too!
Intriguing, often humorous and sometimes provoking narrative does not shy away from controversial themes.

Adventure Features

Huge world map with ~50 quest areas.
Explorable quest areas with hundreds of hidden items, monsters, secrets, mysteries, easter eggs.
Dozens of puzzles and minigames.
Unexpected : can visit your towns trying to help or fool you.
Epic and bizarre side-activities: sing in the , help clueless characters to improve their personal life, be the detective, side with thugs, visit "house of pleasures", etc.

MMO Features

Client-based large-scale 4X strategy MMO
Clear goals if sandbox gameplay is not your thing - 6 victories (, , , Science, Culture, ) to reach and beat the game
Plenty of solo side activities to keep you engaged between country development and PvP affairs.
Diplomacy, alliances, political intrigues, conspiracies - powerful social aspects allow to solve most problems with words alone.
History

Enkord is an independent game developer started as a one-man-company by Yaroslav Yanovsky in 2004. The first commercially successful space shooter Clash'N'Slash allowed us to transition to a small studio. Since then, we have been creating a wide variety of games from hardcore indie games to casual downloadable ones, from flash games to niche MMOs. We have always tried to push the boundaries in genre-mixing and place creativity higher than commercial perspectives.

Our most successful milestones after Clash'N'Slash were Emerald Tale, an unusual take on match-3 puzzles; the original Totem Tribe which mixed strategy, adventure, puzzles, and hidden-object genres in a downloadable casual game; and GUNROX, a niche turn-based tactical MMO.

Our wide experience in creating both hardcore games for the young male audience and casual games for the adult female audience has given us a unique perspective. In the single-player and MMO games, we have seen that most female-oriented games are too simplistic and inauthentic, treating the female audience like second grade gamers who are not worthy of serious and complex games.

With Totem Tribe II: Jotun, we have adapted the complex 4X strategy genre for the female audience. We believe that women can enjoy what have been up until now, largely male genres. It is all in the approach and in building a game that not only fosters competition, but also fosters cooperation. We are seeing success in that regard! The majority of our Totem Tribe: Jotun testers are adult females. Many are playing the game with husbands, so we are successfully appealing to both genders in a respectful, fun way. All of them love it. We hope you will love it too!




Videos
Reveal Trailer: Download
Screenshots
Download all the screenshot as a .zip (the zip contains much more art than is shown on the page)
Key art and Illustrations
Download all the illustrations as a .zip (the zip contains much more art than is shown on the page)
Logos/Icons
Download all the logos/icons as .zip (the zip contains much more art than is shown on the page)
Sprites
Download all the sprites as .zip (the zip contains much more art than is shown on the page)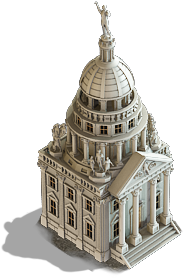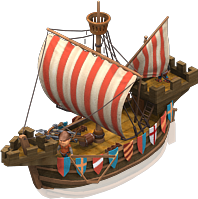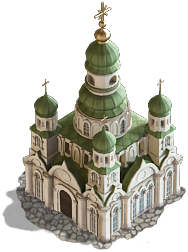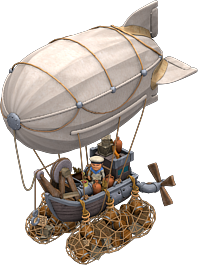 Music
Weighing in at almost 50 tracks, music is an enormously important part of the Totem Tribe II: Jotun experience! Here are a few samples: